Flash Liquidation is your local store for big savings on a wide variety of items. Opened and run as a family business with the purpose of saving people money, Liquidation Warehouse has grown its inventory from overstock, returns, salvages and store pulls to include factory direct mattresses as well. The team continues to find ways to save hardworking consumers money while offering high-quality products at discounted prices.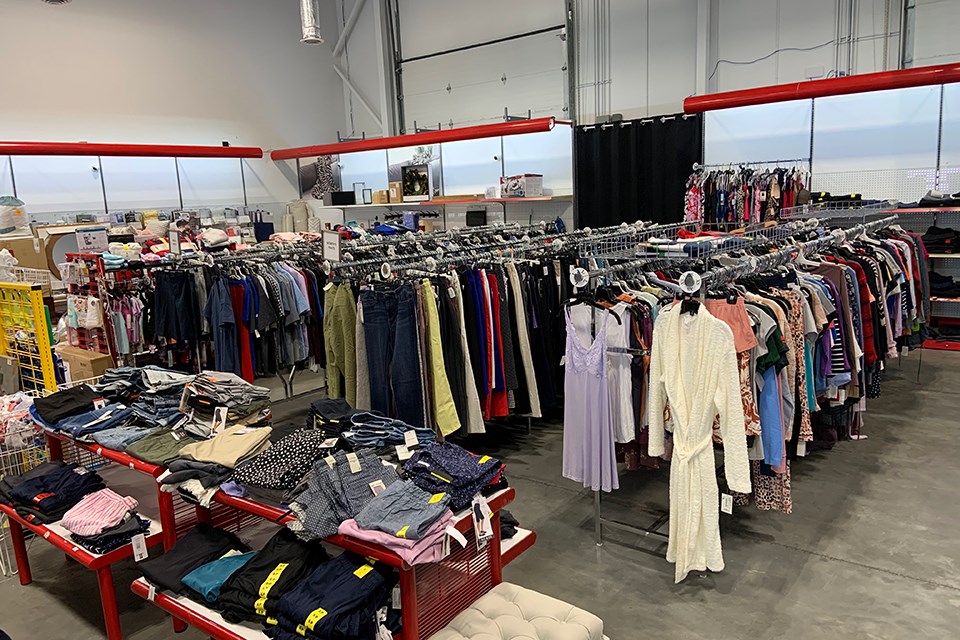 "We have expanded!" explains Owner Jonathan Scott. "We are pleased to now include factor direct mattresses and more household, home décor and clothing items. In fact, we are becoming well known for our clothing selection."
Here are 10 reasons to head to Liquidation Warehouse today:
Fix your car: from locks to cargo organizers, headlamps to wiper blades, the fully stocked automotive section has what you need, for less.
Feed your pets: sticker shock is not reserved for the grocery store. Pet food costs are increasing as well. Did you know you can get brand name dog food and other pet care items in the store? It's a "best kept" secret Jonathan is happy to share.
Decorate the dorm: moving out and attending college? Personalise your dorm room with affordable décor. While you are at it, swing by the house and kitchen section for dishes, bedding, lamps and everything else you need to make your dorm room feel like home.
Eye up the glasses: Versace frames? Hugo Boss sunglasses? Trendy Vouge frames? If you need glasses the brand name selection goes fast. Check back frequently to see what comes in.
Get sporty: Why pay more for sports equipment when swim goggles, casting rods, batting gloves and more can be had at discounted prices?
Stock the pantry: items like coffee pods, tins of soup and canned tomatoes are pantry staples. Stock up on goods like these from the grocery and household goods section.
Baby supplies: cribs, sleepers, monitors, carriers – these much needed items when baby arrives are affordable at Liquidation Warehouse.
Accessorize: Have you been dreaming about owning a designer watch at an affordable price? Check out their selection watches from Gucci, Michael Kors, Movado, Tissot, Raymond Weil, Citizen and more! No need to pay designer prices when you can get a deal right here in store.
Outfit the office: printer ink is expensive; Liquidation Warehouse makes it affordable. The office and school supply section has desks, safes, pens, desk lights, file folders and more. Outfit the office in style!
Electronics and gaming: Controllers, green screens, brand name video games, smart watches and phones are just some of the items waiting for you in the electronics section.
Jonathan notes, it's important not to assume that "discount" means "low quality." It is quite the opposite. Everything is usually either new or in like-new condition. They take pride in checking and testing product before it hits the shelves to ensure items are in complete and working condition. As you walk through the store you will see "Tested" or "Complete" stickers on items to give you peace of mind as you are shopping.
If you've been looking for ways to afford the necessities (and some fun items) while cutting back due to rising inflation and high gas prices, visit Liquidation Warehouse. Inventory changes frequently but you'll always find something you want or need. The friendly staff are ready to help and the products are new, factory direct, or refurbished and waiting to go home with you. Click here to learn more and to support a great local business.